Nandan park was inaugurated on 3rd October – 2003. Nandan Park is now country's largest and only family entertainment center, which is at tracting largest crowd every day.
Most of the rides and amusements are for the first time in Bangladesh like 5D Cinema Theater, Cable Car, Water Coaster, Tilt-A-Whirl, Ice-Land, Musical Dancing Fountain, Wave pool and so on. This park is specially designed for wholesome family day out amusement and the rides have been carefully chosen so that everybody of the family can take the ride without being scared. Nandan Water Park – "Water World" was inaugurated on May-2004.
Water Park consists of 08 rides and attractions: Wave Pool, Wave Runner, Ladies & Gents Curve Slides, Kids Pool, Multi Play Zone, Rain Dance, and Waterfall & Mist. At present the park has 28 major attractions.
The park is spread over 100 Bighas of land and there are plenty of greenery to spend the time in an Eco-friendly and refreshing ambiance.
Message from Chairman & CEO
Greetings from Nandan Park!
Nandan Park Ltd was pioneered by a group of forward thinking, like minded individuals, who took the initiative to launch the largest Family Amusement Park in Bangladesh, on October 3rd 2003. The growing need for recreational facilities for an ever-growing urban population in Bangladesh, demanded the birth of Nandan Park Ltd. 
NPL, prides itself on the diversity of its visitors, no matter age, gender or nationality, all are welcome! NPL is unlike any other amusement park in Bangladesh, our visitors are the heart of everything we do, the safety and well-being of our guests are our top priority. Our staff offer unique hospitality in the hopes of providing a memorable experience. 
We are honoured to welcome on average 1.2 million visitors annually, and look forward to having those numbers grow. It is with privilege that NPL is able to say that it has become Bangladesh's 'Premier Family Amusement Venue' that too, within such a short space of time. 
Our success would not be possible without the support of our customers, employees, partners and well-wishers. Without them, none of this would be possible. On behalf of the Management and Staff at Nandan Park, we sincerely thank you for your support. 
Wishing peace, love and unity to all, May Allah All-mighty, bless us all. 
Bilal Haque
Chairman 
Nandan Park Limited
Greetings from Nandan Park!
Since joining Nandan Park, my office and I have focused on the United Nations Sustainable Development Goals, which is why I am honoured to announce that NPL has successfully implemented SDG7 Affordable & Clean energy & SDG13 Climate action, by reducing waste and preventing the use of unnecessary fossil fuels by using solar energy. This has not only provided cleaner and sustainable resources but is also more reliable. The future of our world lies within these changes, so I urge other parks in Bangladesh to do their part to.  
Our park is different to others in Bangladesh as our central theme is based on the natural beauty of the country. While heaven may not be on earth, parts of it can be seen within nature. With a 100 Bighas of land that is filled with greenery, Nandan is the perfect place for a family day out to picnic or even a scenic weekend stay, away from the hustle and bustle of the city at our Nandan Village villas. My team and I, look forward to welcoming you all. 
Tushar Bin Yunus 
CEO & Shareholder 
Director Member, Executive Committee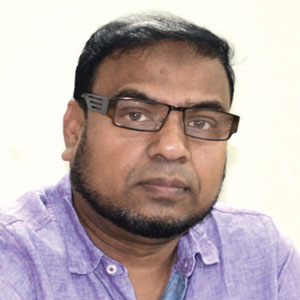 Director Member, Executive Committee
Director Member, Executive Committee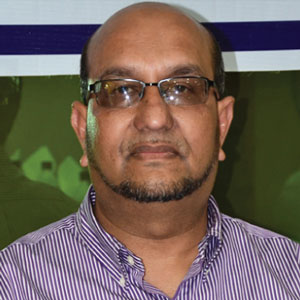 Shakhawat Hossain Khandoker
Director Member, Executive Committee
Director Member, Executive Committee
Director Member, Executive Committee
Chowdhury Md. Luthful Haque